Veronica
Language: Certified in Spanish translation and interpretation
Experience:
Maricopa County Superior Court (November, 2007 – Present). I currently work as a part time interpreter with Maricopa County Superior Court in Phoenix, Arizona. I do simultaneous, consecutive, and sight translations in family, criminal, probate, and civil court. The rest of the time I work as a freelance translator providing translation, proofreading and localization services that encompass the following areas:
Marketing/Advertising: Brochures, publicity ads, questionnaires, product description for packaging printing as well as for advertising, advertising and service documents for different Countries, press releases and news for The Capistrano Dispatch, San Clemente Times and Dana Point in California (twice per month). Copywriting, translation and localization projects for different Advertising Campaigns targeting the Mexican and US Hispanic population.
Business/ Financial: Business letters, general balances and financial statements, articles of incorporation, cash flow statements, bank letters, proposals, franchise contracts and description. Telephone interpretation services for U.S. Business venturing into Latin-American markets.
Legal: Divorce settlements, Birth, Marriage and Death certificates, Stockholders Agreements, Testaments, Police reports, legal forms, Website legal terms and conditions, Court orders, Affidavits, Acquittals, Depositions, Arraignments, Trails, Attorney-Client interviews, Hearings, Family, Criminal, and Civil court matters, Plea agreements, Initial appearances, Probate Court, Conservatorship. Non-disclosure Agreements, Employee Applications, Asset Purchase Agreement, Lease/Rent Contracts, Business Confidentiality Agreement, Promissory Notes, Power of Attorney.
Training: Employee handbooks for several companies, HP training Web page, El Pollo Loco, Sabritas Continuous Improvement Program (Frito Lay), Hermitage Farms, The Archdioceses of Los Angeles. K&J Fiber Glass Co. and others. Power point presentations for the food and health industry.
Technical: Website translations, Technical agreement for suppliers, Equipment Operational Manuals for industries in the food and automotive industry, localization for HP interactive financial calculator, Requests for Bid Proposals for US Real State companies, Pump Suppliers, Rail Road Transportation Field, Machinery Manuals, Patents.
Health: Medical Patient procedures, medical questionnaires, Medical reports, Medical Presentations. Telephone interpretation services for a company explaining health benefits to employees and answering any concerns they might have (English<>Spanish).
Instructor and Freelance Translator. Imperial, California; Maricopa, Arizona 5/03-2/04
Imperial Valley Community College and Public and Private companies worldwide.
Customer Service and Supervisory courses offered to train personnel from different government companies. Courses provided in: Managing organizational change, Managing Diversity, Customer Appreciation, Teambuilding, Business Ethics, Decision Making and Problem Solving, Time Management, and Managing Organizational Change. Freelance offered to small business and individuals in: Business Plans, Feasibility Analysis, Proposals, Marketing, Research, Translation, Interpretation, Proofreading, and Localization services. Financial advisor for Imperial Valley Newcomers Club: general ledger, balance sheet, and Financial statements for this non-profit organization. Interpersonal skills used in Public Relations and customer service essential for establishing new accounts with companies, agencies and individuals in the U.S. and Abroad. Currently a member of the Toastmasters Club in Maricopa, Arizona and Treasurer from the Copa Cheer Booster Club from Maricopa High School.
Sharyland Independent School District, UTPA Graduate Student, Mission, Tx
GED Instructor, UTPA Graduate Student
Volunteer work teaching math and writing skills to adults to prepare them for the GED examination. Multicultural groups with different languages and backgrounds were successfully prepared for completion of their GED test. Ten adults successfully completed their studies. Freelance translator. Research and curriculum development performed according to student needs.
FORD, General Motors, Douglas & Lomason. Saltillo, Coahuila. Mexico 1995-1996
Consultant
Worked with professionals to improve their English language skills focused in the business area. Contracts awarded for services continuously renewed due to great results as well as excellent customer service. Assistants supervised and trained to support and expand business. Public relations were key to the success of the business. Freelance translator.
University of Coahuila, Tecnologico de Saltillo, Castle de Mexico. Saltillo, Coah. Mex 1992-1995
English Instructor
As an independent contractor provided training and taught ESL for adults in a variety of institutions. Successfully prepared adults at all levels. Rated in the top positions in teacher's evaluations. Freelance translator.
Education and Credentials:
Master of Business Administration, University of Texas Pan-American. Edinburg, Texas.
B.S. Chemical Engineering, University of Coahuila. Saltillo, Coahuila. Mexico.
Certificate for Overseas Teachers of English, University of Cambridge.
Active Member of ATA (American Translators Association)
Active Member of ACIA (Arizona Court Interpreters Association)
Toastmasters Active Member. Harrah's Ak-Chin Chapter., Maricopa, Arizona
a

a

MANUEL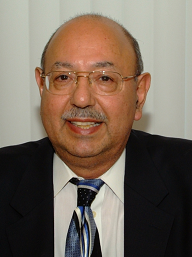 Language: Certified in Spanish translation and interpretation
Experience:
1962 to 1969 Gospel Light in Native Tongues
1970 to 1990 Freelance translator
1990 to 1996 Santa Ana Criminal Court, interpreter
1990 to 1996, instructor preparing candidates for California Interpreter Exams
1997 Examiner for the Federal Court Interpreter Oral Exam
1997 Instructor in Consecutive Interpreting at University of California at Irvine
Forty-six years as an interpreter and translator in religion, law, medicine, waste management, advertising, music, art, marketing research, science, computer science, biology, botany, textiles, mathematics, culinary arts, linguistics, literature and most endeavors of mankind.
I have worked as a court interpreter since 1990. For six years I worked in criminal court in Santa Ana, California. After that, I worked in Immigration Court in Los Angeles. Since 2006 I have been doing only translations.
Education and Credentials:
B.A. in Spanish Linguistics and Literature, California State University at Fullerton, graduated 1978,
Learning Volunteers of America: Teaching English as a Second Language Training, 1985
Summer Institute of Interpreting, University of Arizona, 1990
Law Degree, Abraham Lincoln University of Law, 2004
Federal Court Interpreter
California Court Interpreter
California Administrative Hearing Interpreter
California Medical Interpreter