Korean document translation services 
Korean Document Translation Services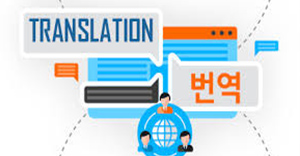 L.A. Translation located in Los Angeles with branches in New York City and Seoul provides top quality Korean to English and English to Korean translation services in legal, medical, IT, business, and academic fields.
Our expertise in Korean translation is well recognized all over the world.  The professional Korean translators who are certified by the State of California in Court, Administrative Hearing, and Medical have had over 20 years of experience.  Each of our team members has been selected based on their experience, language proficiency, the quality of their work and professional credentials and is also tested in his/her language combination and field before assignment.
We have mobilized up to 40 Korean translators for rush projects such as Boeing, Raytheon, Apple vs. Samsung, Dupont vs. Kolon, among others.
Our Korean translation team provides professional service in translating from English to Korean and Korean to English for various areas of specialization including:
| | |
| --- | --- |
| Certified Translation for USCIS | E-commerce & Web Content |
| Patents | Corporate affairs |
| Software & Web sites | Media, drama and movies |
| Legal documents | Transcription |
| Advertising & marketing | Manuals |
| Training materials | Medical & Pharmaceutical |
| Mortgage contracts | Real Estate documents |
We translate from Korean to English, Korean to Chinese, Korean to Spanish, and Korean to 200+ languages of the world.  We also translate from English to Korean, Chinese to Korean, Spanish to Korean, and from 200+ languages of the world to Korean.
We issue notarized Certificate of Translation and Declaration of Translator for $45 per page.
Our top editor Dr. Junhui Park Joo is responsible in ensuring that all our translation are free of errors.
Our Korean Interpreters and Translators provide congenial and professional service, meeting the demand of high quality that only professionals can give.  Our Korean translators work very hard to ensure that the translation meets your satisfaction.  We are here to guarantee a consistent global solution. We have Korean translators and interpreters in Los Angeles, CA; Orange County, CA; Santa Monica, CA; Irvine, CA; San Diego, CA; New York, NY; Chicago, IL; San Francisco, CA; Oakland, CA; Miami, FL; Atlanta, GA; Washington D.C.; Houston, TX; Las Vegas, NV; Newark, NJ; Boston, MA; New Haven, CT;  Seattle, WA;  Vancouver, BC, Canada; Seoul, Korea; Wonju, Korea; Beijing, China; Indonesia, and many more cities all over the world! For more information on our Korean translators and interpreters, please click here.
로스앤젤레스, 뉴욕과 서울에 위치한 엘에이통역번역회사는 가장 탁월한 한영번역, 영한번역 서비스를 제공해 드립니다. 이민국 공증번역, 주정부 공인 법정통역사, 로스앤젤레스 의료통역사는 info@latranslation.com으로 연락해 주세요. 신속저렴하게 진행해 드립니다.  213-368-0700 한국어로 통화하세요.
Other Korean Translation pages
Translate Korean to English Translate English to Korean Korean to English translation
English to Korean translation Korean to English translator English to Korean translator
Korean translator in Los Angeles Korean translator in New York City Translate Korean
Articles related to Korean Translation
English accounting terms into Korean
English to Korean, Korean to English medical terminology
Business negotiation Korean style