Court Certified Interpreter and Korean translator in Los Angeles: Junhui Park Joo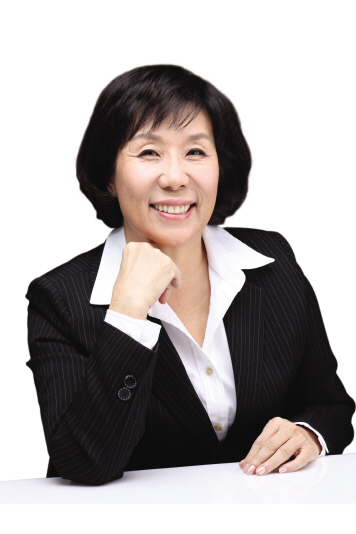 "Dr. Joo is a born interpreter.  She has what it takes.  She spent half of her life in Korea and another half in the U.S., which made her truly bilingual and bicultural.  Having mastered the highest level of Korean and English languages, and having been a Professor of major colleges in Korea and the U.S., she is probably one of the few Korean translators in the world who can provide a translation of the most technical Korean documents into English with the highest degree of accuracy humanly possible."  Jong Chul  Kwark, Professor of Translation and Interpretation, Hankook University of Foreign languages, Seoul.
"There is no comparison with other translators.  The difference is like day and night.  What seemed so obscure in another translator's translation became so clear and unambiguous when Dr. Joo translated the same patent.  We have used her for decades for the translation of patents in mechanical engineering, chemical engineering, and electronic engineering and haven't been able to find any competitor yet."  Ron Holczer, Park IP Translations, New York.
"I recommend Jenny for legal translation with enthusiasm.  She is a highly professional and ethical court certified interpreter.  We have worked on several cases involving intellectual property for the past 2 years. When we had a huge amount of technical documents to translate from Korean to English in a week, she not only did not hesitate to take on the demanding job, but managed her team of translators to turn in a consistently high quality job by the deadline." John Steiger, Quinn Emanuel Trial Lawyers
Credentials:
PhD
State of California Certified Court Interpreter #300733
National Board Certified Medical Interpreter #100887
U.S. Federal Court Approved Interpreter
Certified Korean Translator
Certified Simultaneous conference interpreter
Professor of Translation, LA Institute of Translation and Interpretation, Los Angeles, California
Professor, Emory University, Atlanta, Georgia
Professor, Seoul National University School of International Studies, Seoul, Korea
Recent Translations
– Clinical Trials documents for Covance
– Trial documents of a criminal case on Embezzlement and Breach of Trust involving a prominent mobile communication company
– A Clinical Trial comparing treatment with Cangrelor to Usual Care, in subjects who require Percutaneous Coronary Intervention
– Korean Ramyun companies, Nongshim, Ottogi and Samyang litigation documents
– Jinro America litigation documents
– Swarovski Brand Designated Manufacturer Agreement and Brand Logo License Agreement
– Daum Games , Item Bay, Bigpoint Games Channeling Agreement
– Rhinox – Hats On Trial Documents and Settlement Agreement
– Eland Shareholders Agreement
– Trial documents involving Jinro America and Hite USA
– Registered patent: A Biological Composite for Prevention and Treatment of Post-weaning Multisystemic Watig Syndrome in Weaning Pigs
– Registered patent: A method of coating kitchen utensils
– Cysco PIM multicast routing GigabitEthernet Interfaces Gigabit Etherchannels
– SIR-Spheres, Manual Radiation Injection Device for Brachytherapy, Emergo Korea.
– Boeing, JDAM Program contract
– Legal documents re: Dynatec Madagascar S.A. vs. Daewoo International and Hyundai Engineering Co., Ltd.
–  Quinn Emanuel, Urghuhart & Sullivan, LLP, Apple vs. Samsung trial documents
– Paul Hastings LLP, Dupont vs. Kolon trial documents
– Lanier Law Firm, Graphics Holdings Properties vs. LG Electronics, Inc.
– Lieff Cabraser Heimann& Bernstein, Stanislaus Food Products Company v. USS-POSCO Industries
– Discover Network, Promotional materials
– Sheppard Mullin, Richter & Hampton LLP, T3Micro Inc vs. SGI Co., Ltd.  Complaints, Discovery, Legal  documents
– Pearson, Simon Warshaw, Penny LLP – TFT-LCD Anti Trust Litigation documents
– Law Office of Lee, Hong and Daggerman, Korea Iport and Export Corporation, Center Bank, etc. against KDI
– Engel & Engel BBK case documents
– Dongbu Life Insurance, Korean court decisions
– Patents: LG refrigerator, Samsung mobile hone technology, light emitting diodes, Detal implant driver, a recording medium for broadcsting rich content, air damper for mobile furni, refrigerator beverage discharging divice, a substitution type electroless gold plating solution, etc.
– Boeing F-15 Next gneraton fighter
– Raytheon Surfact Anti Air Missile, MK-49 Guided MIssile launching system
– LG Philips SCD Module Service Manual
– New York Life promotion materials
– SONY audited financial statements
– Holyname Hospital documents, Children's Hospital of Los Angeles Autism Roadmap
Recent Interpreting
Korean Good Manufacturing Practice compliance audit by Korean FDA: Davon/Neomand in Irvine, CA
Simultaneous interpreting of Hyundai Automobiles America Focus groups on New Models in Fountain Valley, CA
Hyundai HATA employee unemployment appeals case, Fountain Valley, CA
Presentation by Crestline Investors to Korea Post, Los Angeles
Presentation by CMA Planners to Incheon City, Market Center Las Vegas
Medical audit of Clinical Trial by Asan Hospital and Seoul National University Hospital in Seoul, Korea
Lectures on International Relations at Kyunghee University in Seoul, Korea
Deposition of Samsung vs. Puente Hills Mall
Simultaneous interpreting of Best LA event
Deposition of JCPennyAsia vs. JCPenny USA
Deposition of Electronic Engineering related patent disputes between Bell vs. Samsung
Trial of Korea Export Import Bank vs. KDS Korea
Dongbu Life Insurance Main Office vs. America Dongbu Life Insurance
Hyundai Automobiles
Focus group of LG mobile phone technology
Webinar of Hewrett Packard
Toshiba America Medical Systems
Discover
Sony Tax Invoice Publication System                                 
Lena Maria Musical Concert
President Obama's speeches on Radio Korea
Education :
B.A. in International Relations, Seoul National University
M.A. in Politics, State University of New York at Buffalo
Ph.D. in Politics, State University of New York at Buffalo
미국정부 공인 법정통역사 박준희 프로필
서울대 외교학과 졸업
뉴욕 주립대 박사
한국과 미국에서 교수생활
2000년부터 미국정부 공인 법정통역사
법정, 의료, 특허 및 IT 전문 통역 및 한영번역
서울과 로스앤젤레스에서 활동 중.
전화: 213-368-0700  이메일: joojunhui@gmail.com