Spanish legal document Translation Services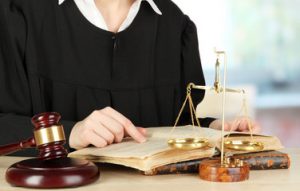 LA Translation has a big pool of more than 1,000 court certified Spanish translators and their expert abilities to translate even the most difficult of legal documents and contracts.  Our court certified Spanish translators are well-versed and well trained in English and Spanish legal vocabulary, terminologies, syntax, and sentence structure and will provide their utmost talents to see that your legal forms and contracts are translated effectively and concisely.  We have certified translators in over one hundred different languages, and we assure you that we will meet (and beat!) your expectations when it comes to translating legal documents and contracts to and from Spanish!
We have Spanish translators and interpreters in  Arlington, TX; Atlanta, GA; Austin, TX; Baltimore, MD; Boston, MA; Charlotte, NC; Chicago, IL; Cleveland, OH; Colorado Springs, CO; Columbus, OH; Dallas, TX; Denver, CO; Detroit, MI; El Paso, TX; Fort Worth, TX; Fresno, CA; Houston, TX; Indianapolis, IN; Jacksonville, FL; Kansas City, MO; Las Vegas, NV; Long Beach, CA; Los Angeles, CA; Louisville-Jefferson County, KY; Madison, Wi; Maricopa, AZ;  Memphis, TN; Mesa, AZ; Miami, FL; Milwaukee, WI; Minneapolis, MN; Nashville-Davidson, TN,; New Haven, CT; New York, NY; Newark, NJ; Oakland, CA; Oklahoma City, OK; Orange County, CA; Portland, OR; Raleigh, NC; Sacramento, CA; San Antonio, TX; San Diego, CA; San Francisco, CA; San Jose, CA; Seattle, WA; Phoenix, AZ; South Pasadena, CA; Tigard, OR; Tucson, AZ; Tulsa, OK; Virginia Beach, VA; Washington D.C.; Barcelona, Spain; Beijing, China; Berlin, Germany; Bogota, Colombia; Brasilia, Brazil; Buenos Aires, Argentina; Havana, Cuba; Hong Kong; Lima, Peru; London, England; Madrid, Spain; Manila, Philippines; Mexico City, Mexico; Montevideo, Uruguay; Paris, France; Porto, Portugal; Rome, Italy; Santa Fe, Argentina; Santiago, Chile; Santo Domingo, Dominican Republic; Seoul, Korea; Taipei, Taiwan; Vancouver, Canada; Vienna, Austria; and in many more cities all over the world.
Other Spanish Translation Pages
Translate Spanish to English Translate English to Spanish Spanish to English translation
English to Spanish translation Spanish to English translator English to Spanish translator
Spanish translator in Los Angeles Spanish translator in New York City Translate Spanish
Articles related to Spanish Translation
Certified Spanish into English Translation of Birth Certificates for USCIS
Mexico business etiquette and Mexico business culture
Spanish Language Facts
Spanish Legal Vocabulary
Spanish speaking people in the U.S.
Ten Must See's in South America
Useful Spanish expressions