Russian Translation and Interpretation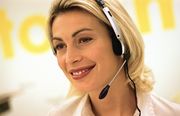 Russia possesses a well-educated workforce and vast natural resources which attract many foreign investors. The high demand of Russian translation gives the intuition of the increase of business opportunities in Russia. Many American and European companies invest a lot of money in the developing economy of Russia.  Therefore, you can imagine the importance of the English to Russian translation and Russian to English translation services that we offer.  Our Russian translators have deep knowledge skills in translating providing an accurate form of translation services available.
The LA Institute of Translation and Interpretation can respond effectively and quickly to your Russian Translation needs.  The professional Spanish experts who are certified by the State of California in Court, Administrative Hearing, and Medical have had over 20 years of experience.  Each of our team members were selected based on their experience, language proficiency, the quality of their work and professional credentials and is also tested in his/her language combination and field before assignment.  Our Russian translation team provides professional service in translating for various areas of specialization including:
| | |
| --- | --- |
| Certified Translation for INS | E-commerce & Web Content |
| Patents | Corporate affairs |
| Software & Web sites | Media |
| Legal documents | Transcription |
| Advertising & marketing | Manuals |
| Training materials | Medical & Pharamaceutical |
We provide congenial and professional service, meeting the demand of high quality that only professionals can give.  Our Russian translators are patient and work very hard to ensure that the translation meets your expectations.  We are here to guarantee a consistent global solution.
LA Institute of Translation and Interpretation
2975 Wilshire Boulevard, Suite 640
Los Angeles, CA 90010-1141
We have Russian translators and interpreters in Los Angeles, CA; Orange County, CA; New York, NY; Chicago, IL; San Francisco, CA; Miami, FL; Atlanta, GA; Washington D.C.; Dallas, TX, Houston, TX; Las Vegas, NV; Newark, NJ; New Haven, CT; San Diego, CA; Santa Fe, NM; Merrifield, VA; Seattle, WA;  Vancouver, BC, Canada; Moscow, Russia; Minsk, Belarus; Kharkov, Ukraine; Dnepropetrovsk, Ukraine; Astana, Kazakhstan; Bishkek, Kyrgyzstan; Riga, Latvia; Berlin, Germany; London, United Kingdom; Madrid, Spain; Lisbon, Portugal; Paris, France; Rome, Italy; Brussels, Belgium; Athens, Greece; Brasília, Brazil; Oslo, Norway and in many more cities all over the world.
Other Russian Translation Pages
Translate Russian to English Translate English to Russian Russian to English translation
English to Russian translation Russian to English translator English to Russian translator
Russian translator in Los Angeles Russian translator in New York City Translate Russian
Articles related to Arabic Translation
Russian Business Etiquette and Protocol
Etiquette and Customs in Russia
Facts and Statistics about Russia