40-hour Certificate in Medical Interpreting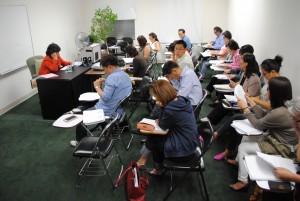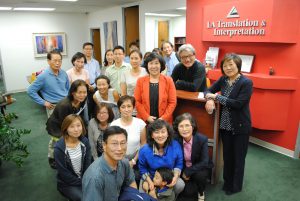 L.A. Translation & Interpretation School provides an online 40-hour Certificate in Medical Interpreting Program.
The school was established in 2003, approved by the state government in 2005, and approved to accept foreign students in 2006.
The course is designed to provide the minimum requirement training to become a certified medical interpreter.
It prepares aspiring medical interpreters to take and pass the written and the oral tests by National Board of Certified Medical Interpreters (NBCMI)
and Certification Commission for Healthcare Interpreters (CCHI).
The course consists of preparation for both written and oral tests, and will cover 16 Consecutive interpreting lessons, 12 sight translations, 41 pages of medical terminology, and Health Interpreters Ethical Principles, Protocols, and Guidance on Roles & Intervention.
There will be mock written and oral tests at the end of the program, and a Certificate will be awarded to those students who passed with at least 70% in both tests.
The classes will be held via Zoom, and the student can communicate real time with the instructor.
For more information, please inquire at: info@latranslation.com, 213-385-7781.
Instructor: Dr. Junhui Joo
BA Seoul National University
MA and PhD  State University of New York at Buffalo
State of California court certified interpreter
National Board medical certified interpreter