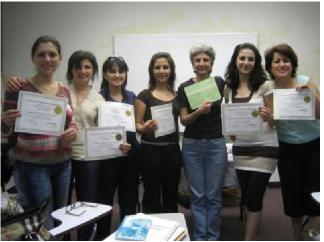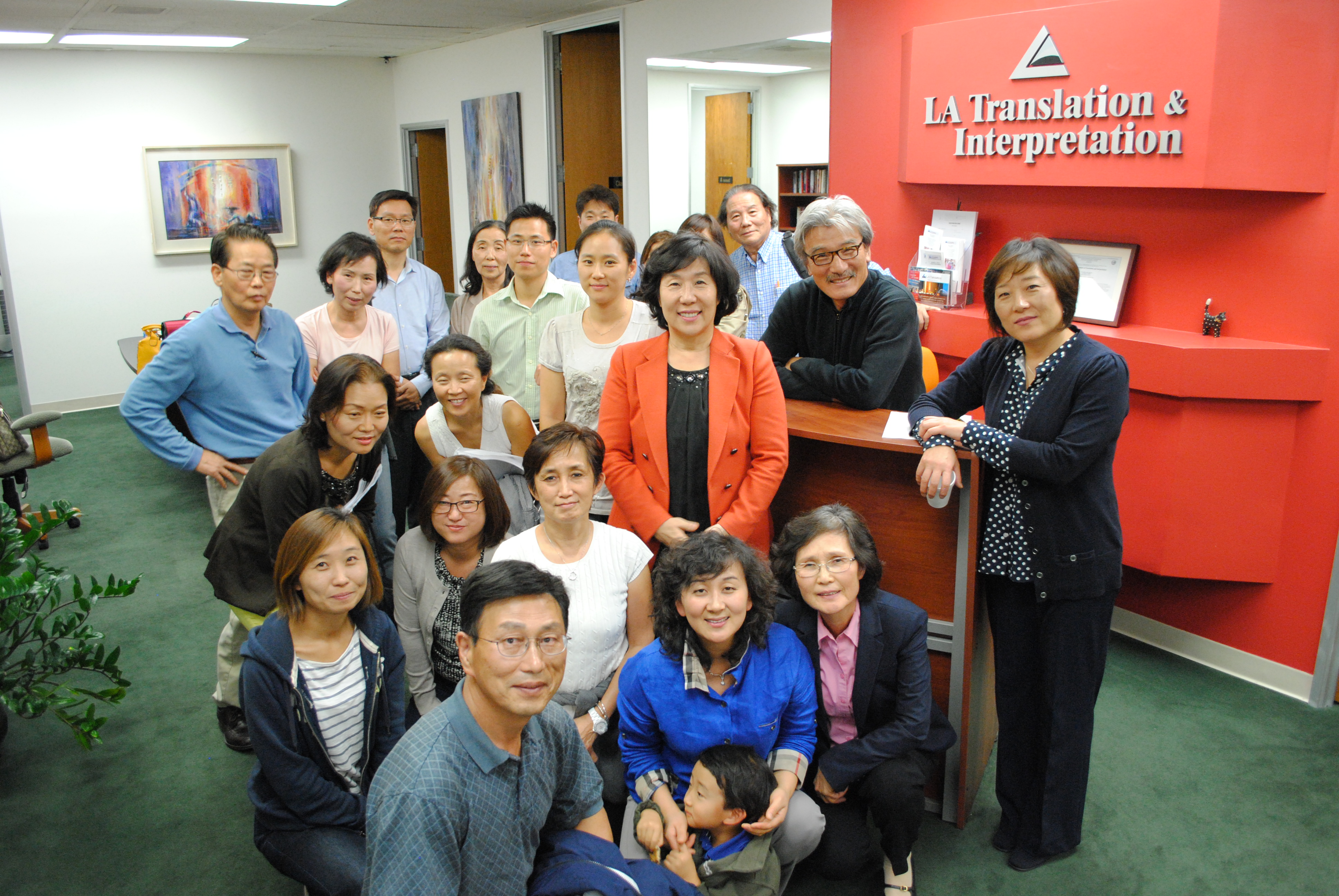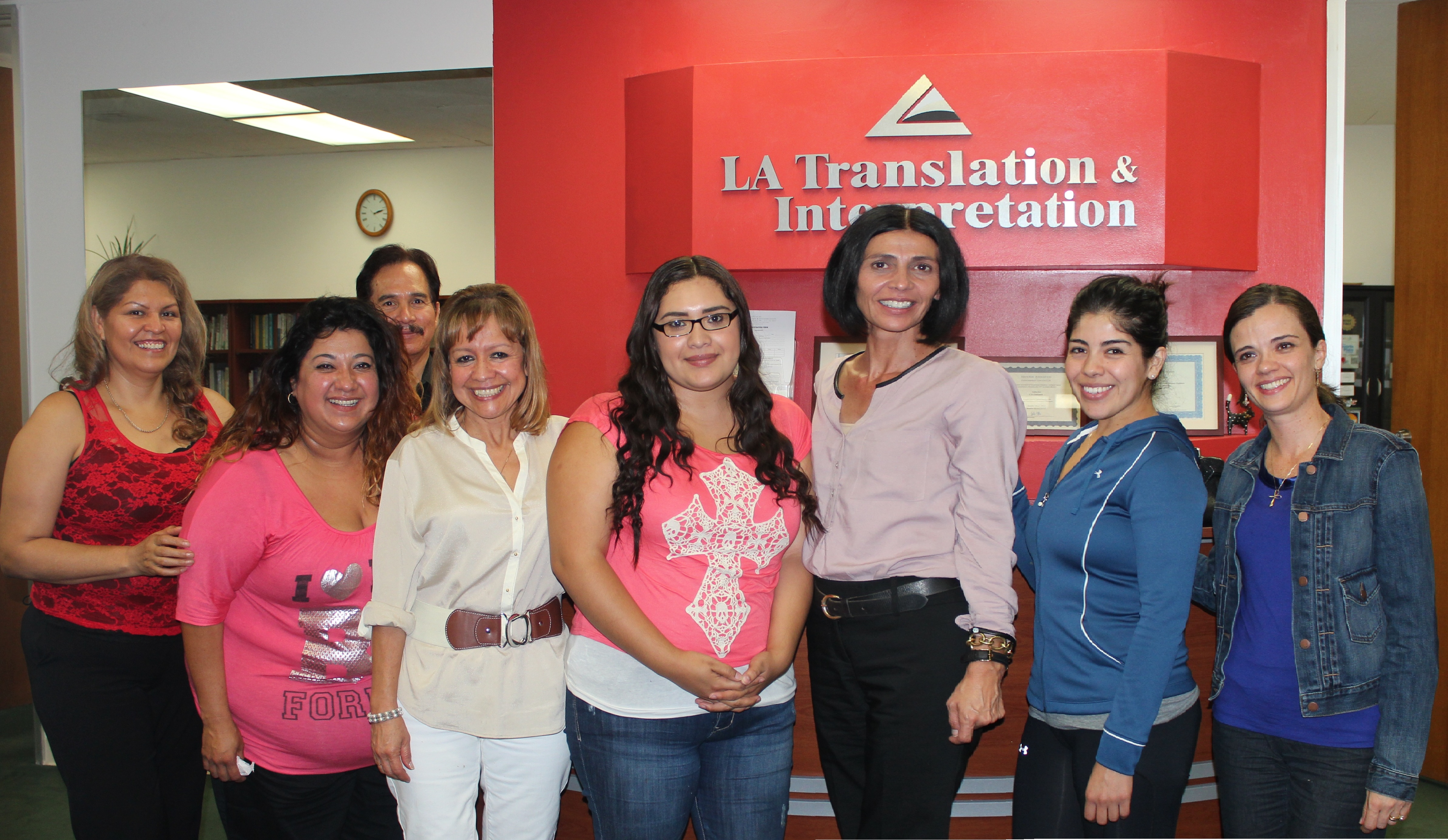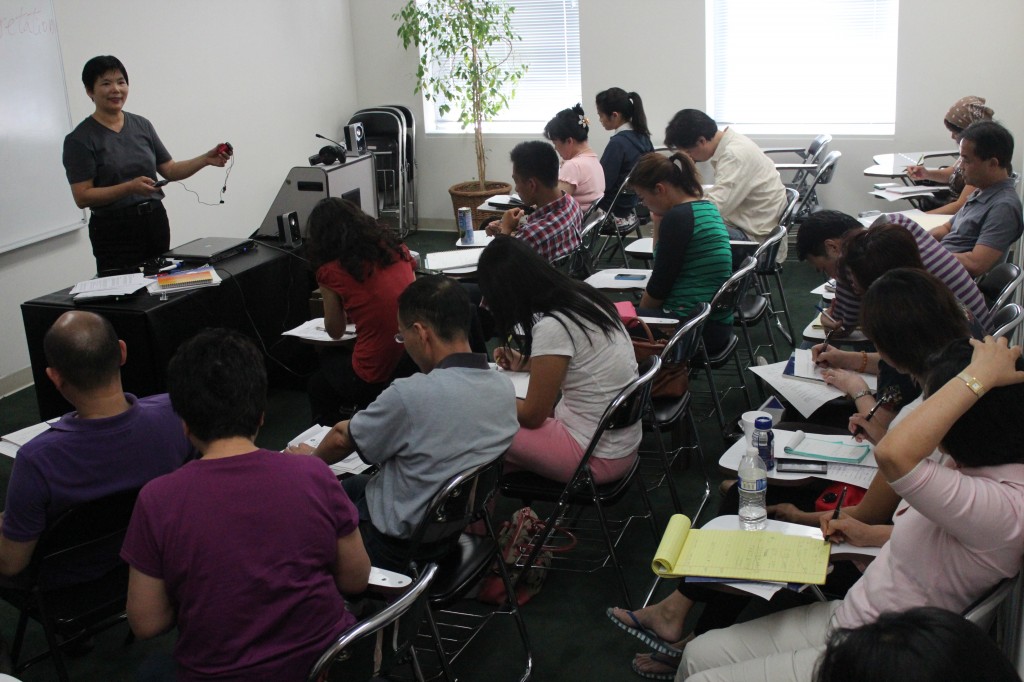 "I was so lucky to have found LA Translation. They helped me to become a court certified interpreter, which turned out to be a dream job for me.  Their instructors are absolutely the best in town!"
                                                                              – James, 1-year Certificate in Mandarin Program.
"Most of the Korean interpreters who became certified for the past decade has been from this school.  What an achievement!"
                                                                               – Sunny, 1-year Certificate in Korean Program 
"This school is so conveniently located in downtown and I really appreciated Laurena's medical class!"
– Luisa, Certificate in Translation and Interpretation in Spanish program
L.A. Translation and Interpretation is a language school in Los Angeles that focuses on training high quality court and medical interpreters in Arabic, Armenian, Korean, Japanese, Mandarin, and Spanish, among others.
Founded in 2003, the school has produced many excellent court and medical certified translators and interpreters. It also provides excellent career service through its subsidiary company: L.A. Translation and Interpretation, Inc.
Its One Year Certificate Program in Translation and Interpretation prepares the student to pass the court and medical interpreter tests given by the state government. A student is to submit an application with diploma, and a 10 minute tape introducing oneself in English and a foreign language. When admitted, 8 courses should be completed in a year, normally two courses per quarter. The courses cover: Consecutive interpreting, Sight translation, and Simultaneous interpreting. Interpreter's Code of Ethics, legal vocabulary, criminal proceedings, and interpreting skills are taught. Upon completion, the school awards Certificate of Translation and Interpretation. The students then take a court interpreter test given by the State to start working in courts, or a medical interpreter test.
Our Instructors are all court certified interpreters with Master's degree or PhD and teaching credentials. The classes are held conveniently in downtown and the parking is free.
L.A. Translation and Interpretation
2975 Wilshire Blvd, Suite 640
Los Angeles, CA 90010.
한인타운에 자리 잡은 엘에이동시통역대학원은 2003년부터 언어장벽을 허물고 미주한인의 직업창출을 위해 법정통역 및 의료통역 자격증 훈련과정을 제공해 왔습니다.  법정통역은 토요일 두과목을 공부하며 한 쿼터에 두 과목 씩 일년에 네 쿼터 여덟 과목을 이수하게 됩니다.  이수 후에는 주정부가 실기하는 필기 시험 및 구두 시험에 도전하게 됩니다.  안정된 고소득 법정통역사에 도전해 보세요.  온라인 실시간 화상강의도 있습니다.
의료통역은 40시간 수료 후에는 수료증을 받고 공인 필기 시험 및 구두 시험에 도전하게 됩니다.  보람있는 의료통역사 직업에 도전해 보세요.
213-368-0700으로 문의하셔요.
Forms and Catalogs